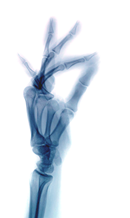 Treatment Planning Support
Our CT overlays ensure that your patients will be in the same position within your planning and treatment environments.
CT Overlay Flat Table
The flat table top CT Overlay provides a secure flat surface for CT and PET/CT simulation applications, for accurate and reproducible patient positioning.
Premium CT Overlay Flat table
Premium CT Overlay with Exact™ Couch Insert Capabilities, allows true duplication of treatment environment within CT SIM.
Varian Exact Couch Insert
This insert replaces a "tennis racket" insert with a solid insert.